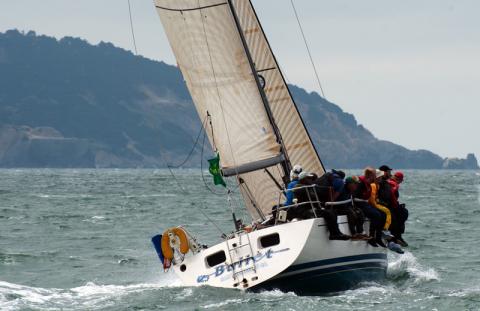 Senior members of the Baskin Lab believe that inspiration and empowerment are the most important components of a successful mentorship. Since the establishment of the lab in the early 1990's Laurence Baskin, MD, Professor of Urology and Chief of Pediatric Urology, and Dr. Gerald Cunha, Professor, have instilled that sense of motivation to the plethora of fellows, researchers, students, residents and postdoctoral scholars who have filtered through the lab over the decades. It's a strategy that proved well, accounting for a long list of some of the most important papers in pediatric urology.
"It's common for students to take a year off between their 3rd and 4th years of medical school to do research," says Dylan Isaacson, medical student and 2016-2017 member of the Baskin Lab. Like all good students, he did advance homework by surveying a number of friends and acquaintances on who they thought would make a good mentor. Dr. Baskin's name kept coming up. Dylan decided not to wait, and sent him an email.
"Dr. Baskin blew me away," said Dylan. "He spent almost an hour with me learning who I was, and what I was interested in. He took the time to tell me all the amazing work he and Dr. Cunha were doing in the labs and exactly where I would fit it. It was really striking for someone of Dr. Baskin's stature to spend that kind of time with me." Indeed, Dylan's year ended up being so productive he nominated Dr. Baskin for a 2016-17 Pathways to Commitment Mentor Award.
Joel Shen, a fellow researcher, agrees. "They are very encouraging. We meet almost every week and Dr. Cunha will stay around to work with us afterwards one-on-one."
Joel, who was recently first author on a paper, has always sensed a top-down conviction to empower staff. "They are extremely generous. I know I am very fortunate to have my own projects."
If empowerment is the ideology, then project ownership is the tool. Dylan, who is spearheading a project on growing external genetalia in-vitro, discussed the pride factor, "Dr. Baskin and Dr. Cunha will provide me with the big-picture and it is up to me to do the day-to-day…It's very motivating."